Laura Bhreatnach – Clinical Director & Senior Physiotherapist
Laura graduated from Robert Gordon University in Aberdeen in Scotland in 2010. Laura has worked at the sharp end of elite sports through her role with the Scottish Institute of Sport in Aberdeen. She has also worked closely with the Scottish Rugby Union.
Career highlights for Laura to date include travelling to Spain with the British triathlon team and working with gold and silver Olympic medalists Alistair and Jonny Brownlee.
Laura started her career working in the NHS, specialising in musculoskeletal physiotherapy, before working exclusively within private healthcare in Aberdeen. She joined Peak Physio in March 2017 after relocating to Dublin.
Laura has a specialist interest in knee and lower back rehabilitation. With this in mind, she undertook her Pilates APPI matwork training. She also has specialist training in the Mckenzie method for backs and has attended multiple training courses on the knee and lower limb rehabilitation. Laura has also undergone specialist training in running analysis and injury prevention. Laura is also a Foundation Level Acupuncturist, another passion of hers.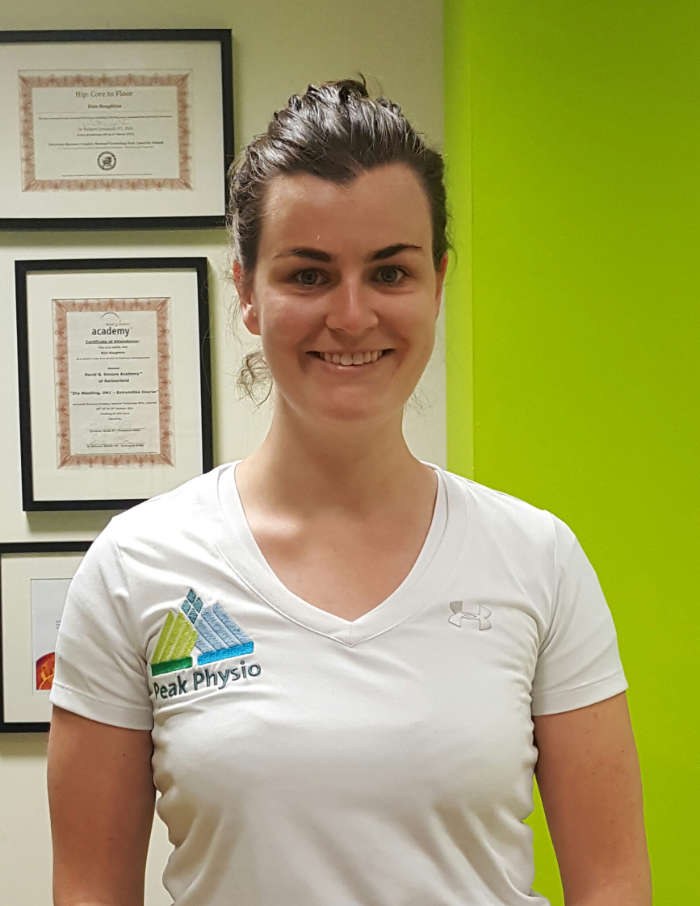 Senior Physiotherapist
Laura specialises in: Chronic Back and Neck pain, Knee Injuries, Post Op Rehabiliation & Shockwave Therapy.
Laura Bhreathnach