Join Our Team
At Peak Physio one of our main focuses is to create a great team environment and culture.We want our Physio's to be constantly learning and have a great work life balance.
Our aim is to deliver a gold standard of service for our clients every time they visit us.
Here are the 10 Reasons to come Work with us.
Great place to learn – we have weekly inservices and set aside time to discuss your caseload with colleagues.
Great place to work – all our clinics have full access to a state of the art gym and functional zone.
Paid CPD – we offer yearly bursaries of up to €850 towards external courses.
Paid study leave – we offer up to 2 additional paid study days every year.
Very competitive salary structure- with scope to progress within the clinic.
Loyalty bonus – additional bonuses the longer you stay with us.
Great working environment- we are big on team and regularly do social nights out and work coffee mornings.
Paid annual leave – the longer you work for us the more annual leave entitlement.
Paid sick leave.
Free membership of gym and spa area.
This video will give you a better understanding of what it's like to work at Peak Physio
What we are looking for
Someone who is open to learning new skills and delivering a gold standard service.
Someone who has a great personality and a positive attitude, who wants to be part of a team environment.
Someone who is industrious and not afraid of hard work.
Skills that are desirable
Manual Therapy
Dry needling / Acupuncture
Strength & Conditioning / Functional rehab
Pilates / Yoga
Previous experience in private practice

Great place to work with an incredibly innovative and supportive team as well as extensive resources for progressive treatment and rehabilitation options.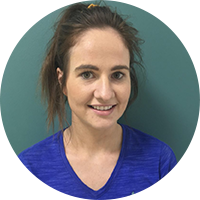 Alice FallonCurrent Senior Physiotherapist

Enjoyed my time at Peak Physio working as part of a young vibrant team. Top rehab facilities. Integration of technology is top notch, always evolving.
Barry McEnteePrevious Physiotherapist at Peak Physio

Friendly staff, team environment and it's great to have the use of the gym facilities.
Sarah BrandonCurrent Senior Physiotherapist
For job inquiries and applications please email eoin@peakphysio.ie with your CV & cover letter.
or please fill in the form
Join our Team