Back & Neck Pain Programme
Our aim at Peak Physio is to provide a state of the art back & neck rehabilitation service taking you from pain to performance, whether it is a new injury or you have been suffering with chronic back pain. Our specialist spinal physiotherapists can work with you to reach your goals.
Back and neck pain can be caused by a multitude of factors. The most common causes are a sedentary lifestyle, increased stress levels at home or at work, poor movement patterns, poor flexibility or simply due to the deconditioning of the core muscles. At Peak Physio we aim to restore normal movement patterns, strengthen the core and surrounding muscle groups and improve your flexibility.
We are in regular contact with leading spinal orthopaedic surgeons and neurosurgeons to give our clients the best advice when onward referral is needed.
What we treat:
Disc Pathology
Joint Dysfunctions
Strains and Sprains
Nerve Pain
Mechanical Pain
Chronic Pain
Post/Pre Spinal Surgery
What to expect from your visit:
Phase 1; Remove Your Pain
You will have a thorough assessment through which we will determine the cause of your back pain. We will give you a detailed explanation of your injury and how we aim to resolve it.
We use a number of techniques in treating acute back pain including joint mobilisation, dry needling, exercise prescription and soft tissue massage.
Phase 2; Spinal Screen and Programme
Once we are confident your pain is alleviating and on track to resolve, we recommend clients progress to our comprehensive Biomechanical and Postural Spinal Assessment.. This intends to identify any pre-existing components which may have contributed or predisposed you to back pain. 
This involves a 45 minute Biomechanical and Postural Assessment, which examines mobility, strength and quality of movement with the ultimate goal of guiding further rehabilitation and preventing future flare-ups.
For best results we combine our biomechanical & postural assessment with our Physio guided rehab
Physio Guided Rehab
This is where you work with your Physio on a 1:1 basis, they will develop and bring you through an in depth and individualised programming consists of;
1:1 Pilates, functional home training or gym based exercises as determined most appropriate, desirable and effective by both you and your physiotherapist.

Each session last 45 minutes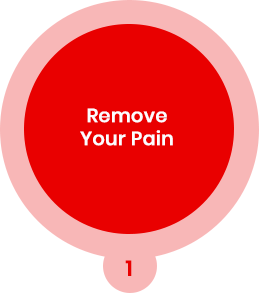 ---
Long term management:
Phase 3: Long-Term Management
There are many ways in which the back pain programme can be advanced in order to maintain your progress and maximise the benefits. This may involve further Physio Guided Rehab or our Pilates Classes,&Yoga Classes.  
Here at Peak Physio we strive to keep you pain free and performing optimally consistently into the future.
.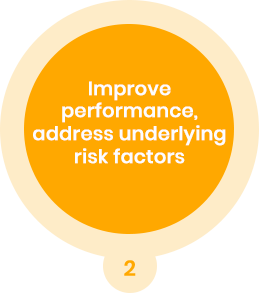 Peak Physio works with all Major Insurers
Back / Neck Pain